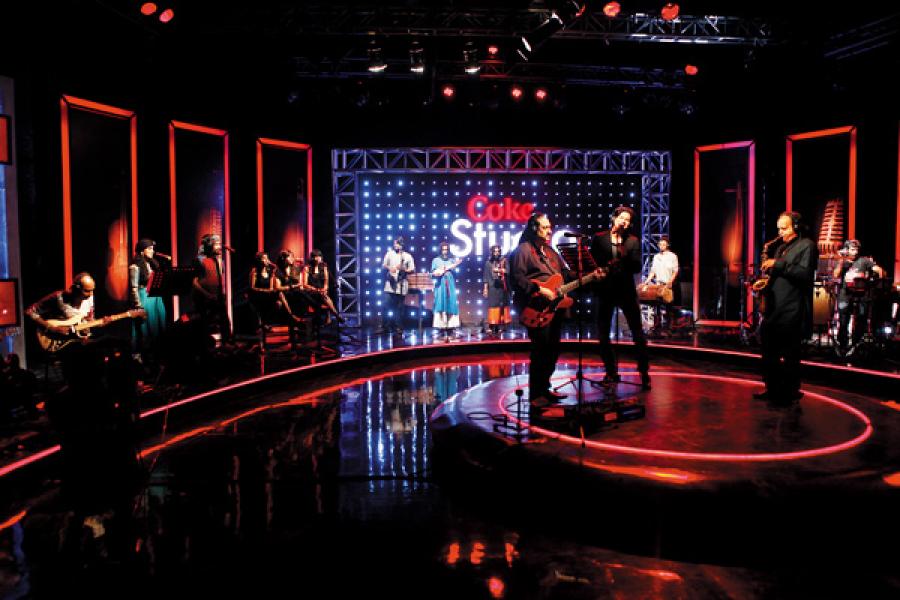 The concept of Coke Studio begun in Brazil in 2007 with a one-time promotional project called 'Coca Cola Zero Studio'. This was organized by the company Coca Cola and it was accompanied with the launch of a new music phone by Nokia. A year later, this format was adopted in Pakistan as 'Coke Studio', a live music television reality show which showcased live versions of songs performed by artists of various music genres. Highlighting fusion music as its USP, Coke Studio became one of the most successful television programmes in Pakistan. The credit for this is often given to the show's producer, Rohail Hyatt. This concept was then adopted in India, the Middle East and later, in Africa. In India, Coke Studio@MTV, a collaboration of Coca Cola India and MTV India started in 2011. Leslie Lewis was the producer of the first season. While Coke Studio Pakistan has completed 12 seasons, Coke Studio@MTV has done 4 seasons until now.
The cultural music of India not only includes the two main traditions of Indian classical music called Hindustani and Karnatic classical but also involves the huge diversity of folk music. Various modifications of Hindustani classical music called the semi-classical consists of forms like thumri, dadra, qawwali, ghazal, bhajan, tappa, hori and so on. The classical music of Pakistan is also based on the Hindustani classical music which has patronized by various empires that historically ruled the south asian region. It's semi classical forms include ghazal, qawwali etc. Religious music like hamd, naat and nasheeds as well as its folk music are extremely popular throughout the nation.
India and Pakistan are countries that are blessed with highly diverse forms of music as well as musical instruments. Coke Studio not only takes up traditional music genres but it also incorporates several local musical instruments in each of their sessions. Fusion of different musical forms, instruments, lyrics and styles is what defines the essence of the show. This show provides a stage to both the mainstream popular singers and also to the folk or ghazal singers with no power hierarchy. This has brought the 'not so popular', marginalized and even unconventional music forms in a studio setting and fused it with the much successful and popular music types. It provides visibility, success and exposure to the local artists that perform in it. A survey conducted on people of age 17-30 years found that a majority of them thought that Coke Studio not only promotes culture but also, believed that it has opened a platform for folk/regional music.